Mauritius is famous for its
dreamy landscapes
, with its huge variety of destinations for everyone! Whether you prefer coastal landscapes, mountains with lush vegetation or charming little villages, Mauritius is for you.
The island is home to several natural wonders within it, including the underwater waterfall. This treasure of nature is visible from the air: why not take a helicopter ride to admire it? You can be sure that this
romantic
and fun excursion will be memorable!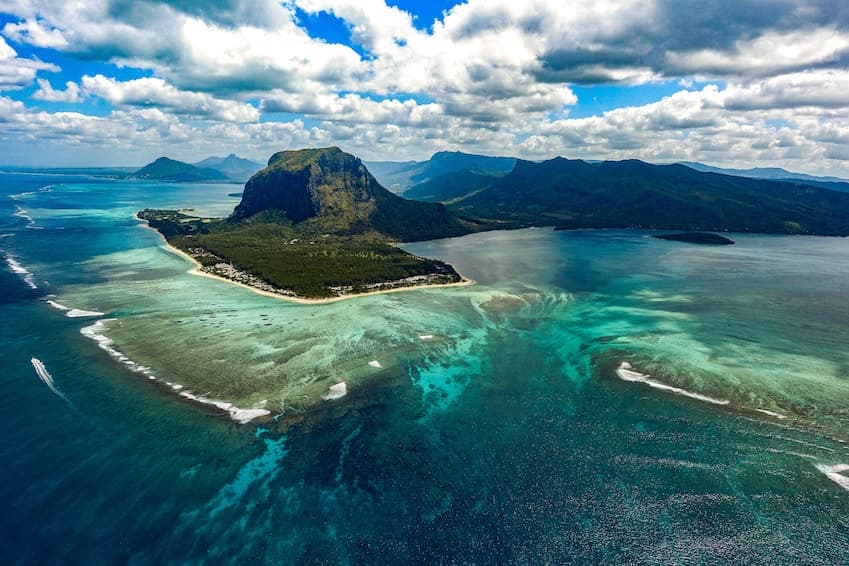 What is the underwater waterfall?
A real treasure of Mauritian territory is the underwater waterfall is. In reality, it is an illusion created by a geological phenomenon. 
As you may know, the island was born about 8 million years ago after a series of volcanic eruptions. It is located on one of the largest planes in the Indian Ocean. To the
southwest
of the island, you can find the magical underwater waterfall.
The illusion of the waterfall is created by the difference in underwater level: the sand and silt deposits at the end of the marine shelf are pushed out of the shelf by the movement of the waves towards the sea pit.
The sand falls 4000m and the contrast of its colour with the light blue of the surface water and the deep blue of the pit gives the illusion of an underwater waterfall.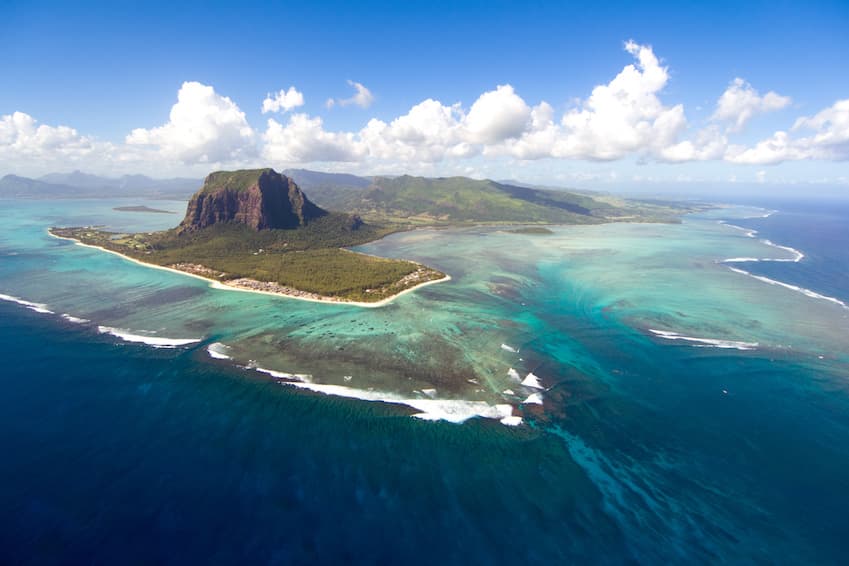 Take a helicopter tour to admire the waterfall
Unfortunately, it is not possible to admire this phenomenon from the mainland. You can go to Google Earth to get an idea, but the ideal situation would be a helicopter tour.
During the tour, admire the Morne Barbant, one of the island's peaks. This mountain culminates at 550m and is classified as a UNESCO World Heritage Site. For the island's inhabitants, it has a particular
history
: it is the former refuge place for escaped slaves, who sought to escape slavery and torture. Today, it is possible to climb to the top with a guide to enjoy the panoramic view of the island. 
During your tour, depending on the length of your stay, you can fly over the
Black River Gorge Park
, the
Valley of Colours
or Île aux Cerfs. Consider putting aside between 200 and 400€ per person depending on the duration of the flight. However, be assured that this is an excursion you will not regret!