Mauritius's markets are full of smells, colours, flavours, and vibrance-- a real feast for the senses. It is by far some of the best places to taste the local gastronomy, find unique souvenirs, mingle with the locals, as well as discover the array of fruits, vegetables, and seafood this island has to offer. 

After sorting the wheat from the chaff, we have selected some of the best markets for you to explore, and take back home what is worth it! 

>>> Discover luxury villas in Mauritius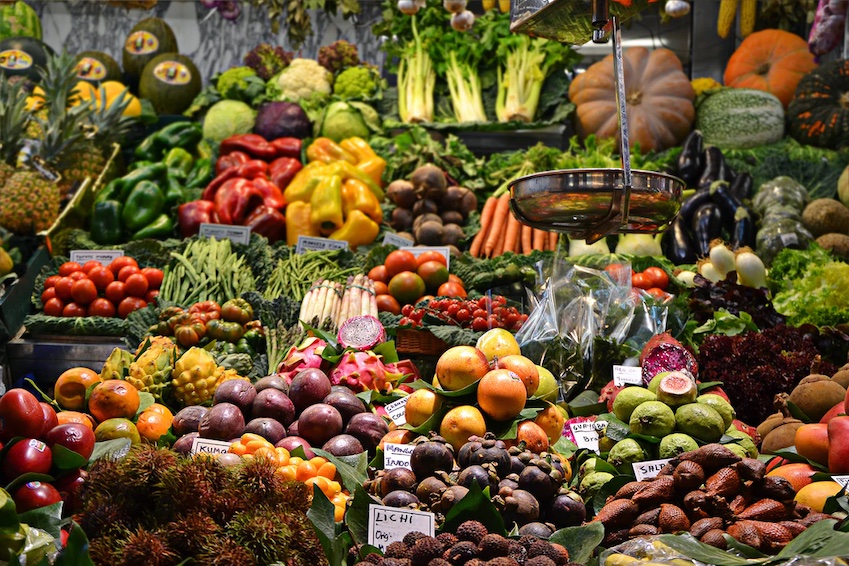 Quatre Bornes Market
Quatre Bornes Market is a massive textile and souvenir market. Here, you will find a plethora of clothes, bags, handmade baskets, as well as rugs, kitchen utensils, and other sundries. It's the perfect place to sharpen your haggling skills and pick up some souvenirs to take home.
Address:
 St Jean Road, Quatre Bornes, Mauricio

Centre de Flacq Market
Centre de Flacq is one of the biggest markets on the island of Mauritius. Here, you will find anything, from exotic ingredients and spices, fruits and vegetables, to seafood, tea, as well as clothes, and artisan products and paintings. This combination of goods and delicious foods, make it one of the most colourful markets on the island. Be prepared for an explosion of sensory experiences. 
Address:
  Marche de Flacq, Mauritius

Mahébourg Market
Mahébourg is an ideal market for finding unique souvenirs for family and friends. It is open every Monday from 9 am to 5 pm. And is located facing the sea, in a picturesque location nestled between small alleys. It will make you feel as if you were in Ali Baba's cave, as it is bursting in beautiful handicraft objects, shining sculptures, traditional clothes, and delicious street foods. 
Address:
Rue de la Colonie, Mauritius

Port Louis Market
In Mauritius's capital, one can find its main central market, where you'll find a great variety of exotic fruits and vegetables. It's the perfect place for sampling gastronomic specialities from the island. It's touristy, but you'll also find many locals in the market, as many offers are often put up. Where to find this market? It's situated near the port, next to the old town and Aapravasi Ghat.
Address:
9 Corderie Street, Port Louis, Port Louis District, Mauritius  
Goodlands Market
This market might be one of the most appealing ones on the island, as it is not as touristy as the others-- meaning it's ideal for soaking up the local life. This market is not just to buy souvenirs or mundane bits and bobs, it's rather an authentic experience of multicultural Mauritius, a feast for the soul and senses, and a melting pot of cultures and gastronomies. 
Oozing aromas of fruit and vegetables combined with those of fish and spices, will allure you and instantly pique your appetite.
Given the market's liveliness, colours, and exoticness-- a visit here will evoke a resemblance to India. 
Additionally, on Tuesdays and Fridays, the market is mainly focused on textile stands and will allow you to discover the typical products of Indian culture. 
Address:
Goodlands, Marché, Mauritius

Curepipe Market
The Curepipe Market is housed in a huge basalt stone building and located about 20 km from Port Louis. Here, you will also find a variety of local products, fruit, vegetables, accessories, and textiles. Additionally, there are also several good restaurants and cafés worth the visit. 
Address:
 Shopping centre Curepipe, Mauritius
>>> Discover luxury villas in Mauritius