Top 8 most beautiful beaches in Mauritius
Written on : 12 March 2019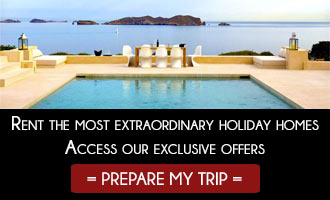 Between its beaches of white sands and coconut palms, Mauritius is perfect for a holiday under the sun. Though Mauritius has much more to offer than its paradisiacal beaches, it is difficult to resist these long stretches of sand. With family or friends, come and rest on these dreamy coasts. Here is our selection of the eight most beautiful beaches of Mauritius.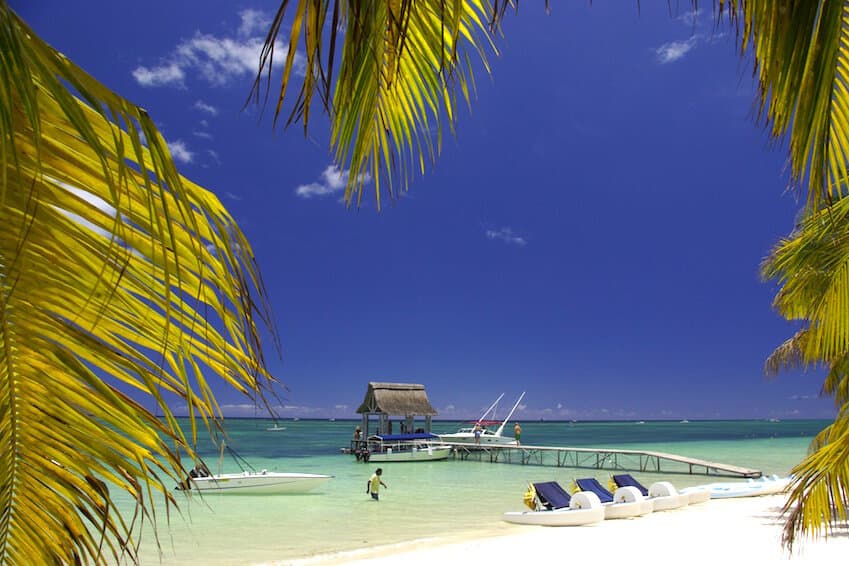 1- Trou-aux-Biches
Located in the North of the island, between Mont Choisy and Pointe aux Piments, this beach is without doubt one of the most beautiful of Mauritius. Between its exotic palms, its expanses of white sand and its turquoise waters, the beach of Trou-aux-Biches is a paradise on earth. Authentic and natural, this seaside resort has almost no city centre. And this is undoubtedly what gives it this singular character. In addition to its dream setting, the beach of Trou-aux-Biches is an invitation to relaxation and serenity. As the corner is still unknown to tourists, you can relax under the coconut trees and swim in the warm and turquoise waters of this beach paradise. Moreover, if you like watersports, know that Trou-aux-Biches is a favourite spot to practice scuba diving! On the beach you will find some clubs that offer courses and boat safari days. So go explore the seabed and coral reefs!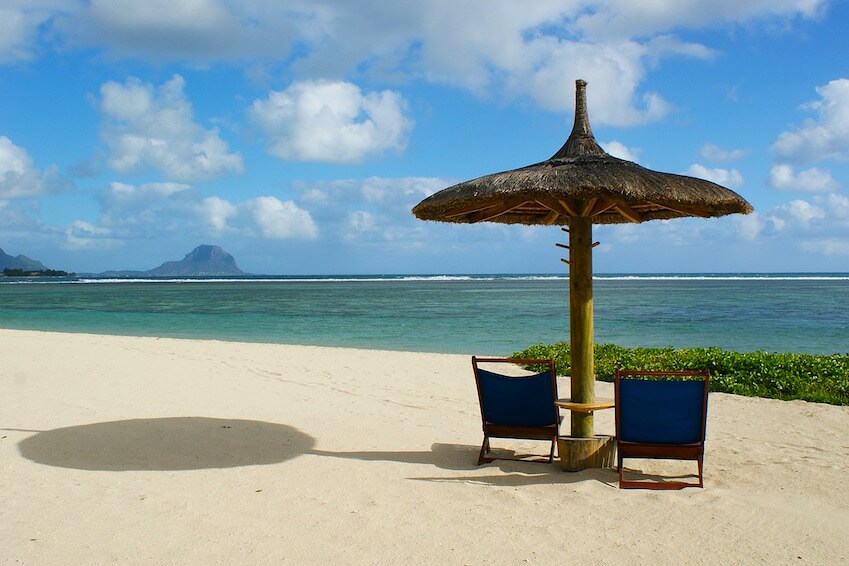 2- Tamarin Bay
The Bay of Tamarin is a jewel of the Southwest of Mauritius. A little touristy, this bay is nevertheless the favourite spot for surfers. Indeed, here the waves impress the visitors. If the weather is calm, you will still be able to swim with the dolphins. A real local experience! Come and enjoy this dream scenery, a landscape that is wild and authentic. Surrounded by lush vegetation, Tamarin Bay is an idyllic place. Thanks to its lack of coral reef, swimming is pleasant and deep. Despite the tourist development, everything has remained intact: from vegetation to mountains that stand out in the background. Perfect for nature lovers, the Bay of Tamarin is mostly frequented by Mauritians who come here on holiday with their family.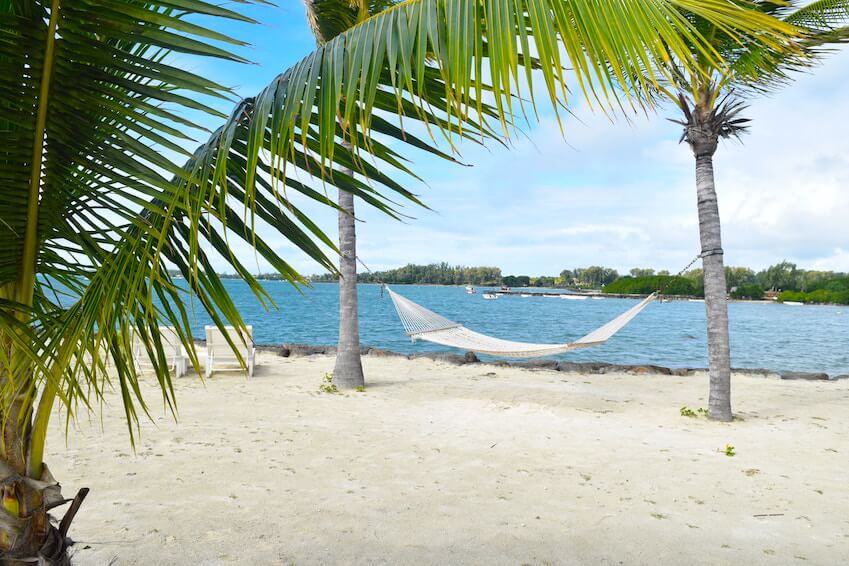 3- Flic en Flac
Originally, Flic en Flac was a small fishing village with few places of interest. Yet, over the years, luxury resorts have come to settle, making Flic en Flac a highly prized site. Even if the beach of Flic en Flac has become touristy, it is still worth it. Indeed, despite the hotel chains and gourmet restaurants, the landscape remains authentic. Located on the west coast of Mauritius, Flic en Flac beach is a charming spot that is protected from the wind. The area is also famous for scuba diving. You will be able to explore all the wonders of the aquatic life. At the edge of the beach, you can admire the dolphins, magical creatures that will delight young and old. You will even be able to swim at their side! To end the day, we advise making a stop at the Casela animal park, where all your family will be able to meet wild animals such as lions, zebras and ostriches.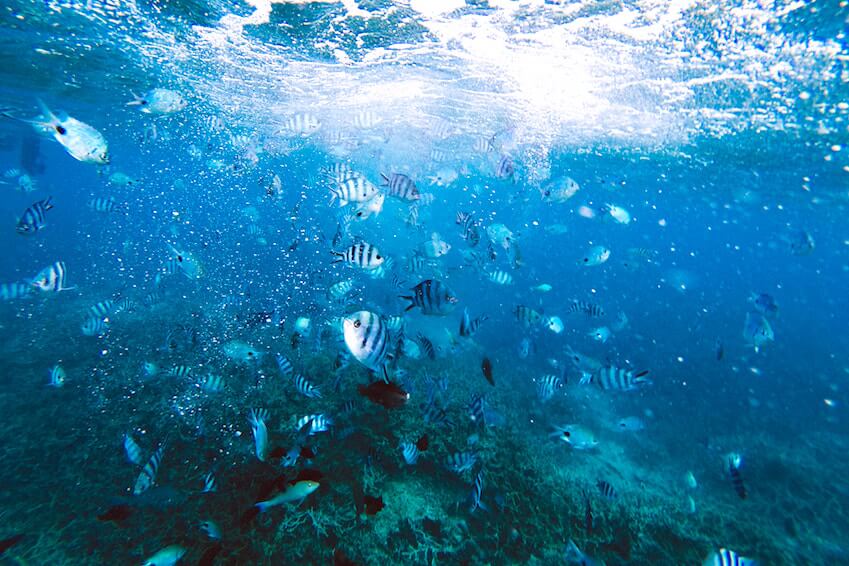 4- Blue Bay
Adjacent to the Pointe d'Esny, the beach of Blue Bay offers a dream setting to all its visitors. Put on your mask and snorkel to explore breathtaking coral gardens. The beach of Blue Bay is now the only beach of Mauritius where one can still observe live corals. Listed as a Marine Park since 1997, the beach of Blue Bay has remained authentic over time. This beach is home to an exceptional seabed that cannot be matched. With family or friends, go on an adventure and explore this reef area where dozens of fuchsia fungi corals carpet the landscape. In emerald green water, the Blue Bay beach is perfect for watersports enthusiasts as well as for anyone who wants to enjoy the beauty of the Mauritian landscape.
5- Morne Brabant
Located at over 550 metres above sea level, the Morne Brabant beach has a dream setting with the Morne mountain in the background. In the Southwest of Mauritius, the beach of Morne Brabant seduces with its breathtaking views. The beach is dominated by the mountain of Morne, and it offers long stretches of white sand. The Morne Brabant beach is divided into two parts: while the north is reserved for idleness, the south is devoted to watersports including kitesurfing and windsurfing. Finally, if you are sporty, we advise you to tackle the ascent of the Morne mountain. Listed as a UNESCO World Heritage Site, this mountain enjoys spectacular views of the surrounding landscape. Trekking, hiking and even trail running, the Morne Brabant mountain offers a plethora of possibilities for the most athletic of you!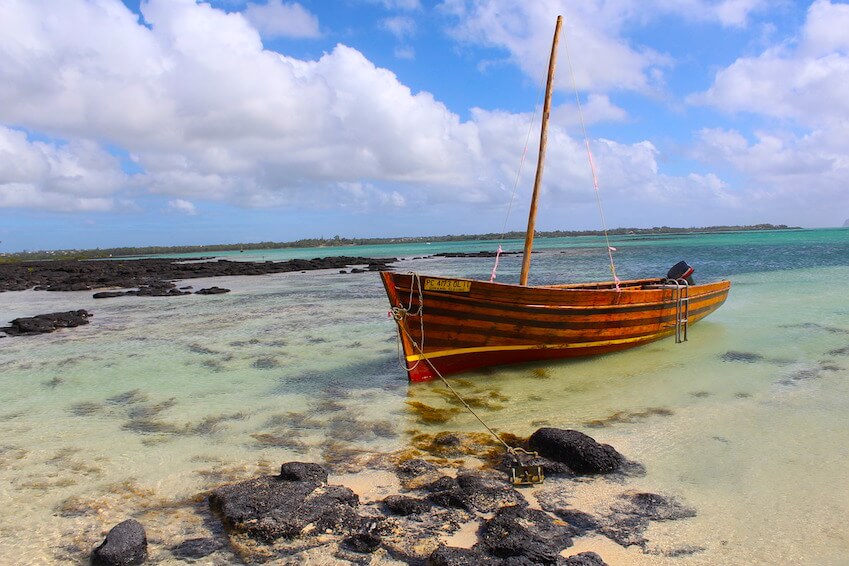 6- Belle Mare
Located near Mahébourg, on the southeast coast of Mauritius, the Belle Mare beach has long stretches of pristine white sand and beautiful turquoise waters. While many luxury resorts have come to the beach, it is still splendid. Perfect for relaxing, the Belle Mare beach is also an excellent spot for scuba diving. Indeed, a coral reef protects the beach and makes the lagoon even more sublime. Do not wait and discover the beach of Belle Mare for a day of relaxation with the family!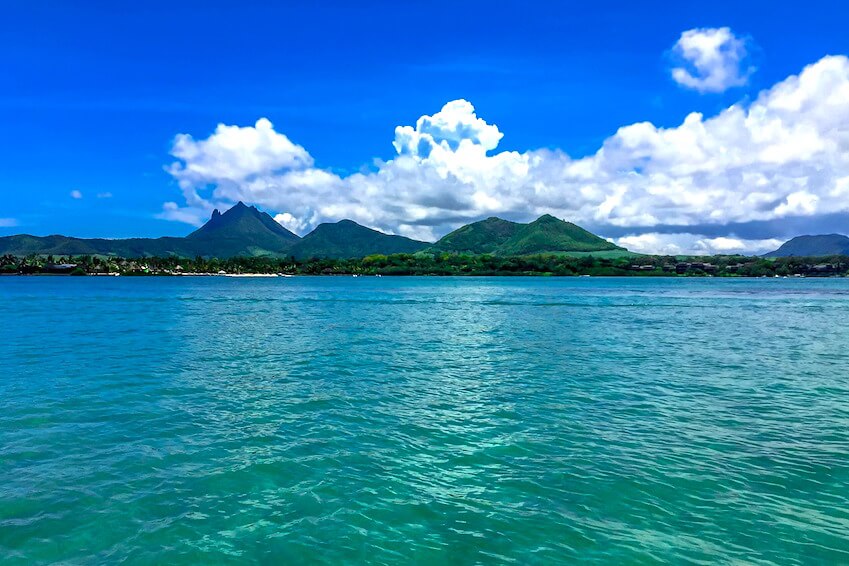 7- Deer Island
A real jewel, Deer Island, or l'île aux Cerfs, is not to be missed during your holiday. This uninhabited islet is indeed one of the most beautiful sites around Mauritius. From Trou d'Eau Douce, a water taxi service will take you to this little corner of paradise. Once you arrive, you will be delighted by the dream setting where an intimate and serene atmosphere emanates. In the shade of palm trees, you can then relax and enjoy the translucent turquoise waters. In addition, a wide range of activities is proposed to entertain the whole family: by kayak, canoe and parachute, there is something for everyone! One of the most famous golf courses are also on this island paradise. Finally, to end the day, we recommend visiting one of the luxury restaurants of the island: Marsala, famous for its Indian specialties but also Paul & Virginia if you are fond of fish and seafood.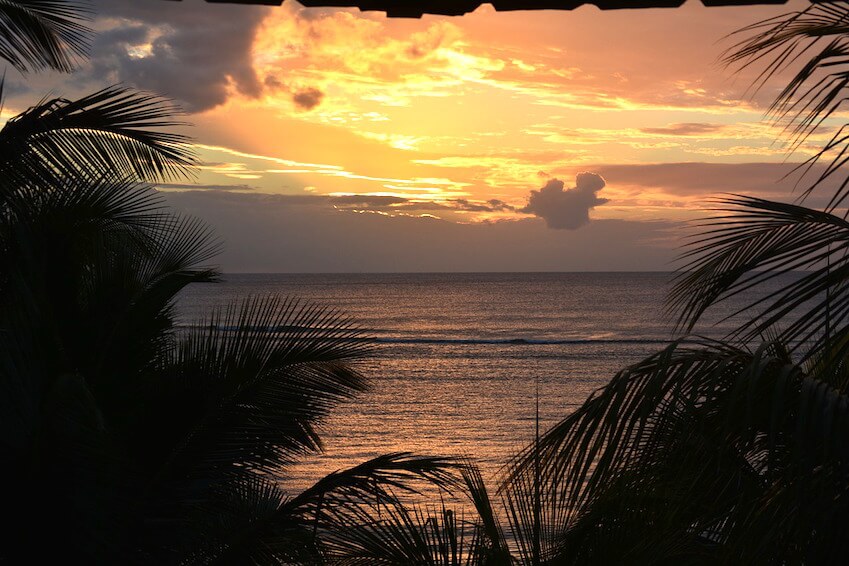 8- Mont Choisy
With its expanses of fine sands and its turquoise lagoon, the beach of Mont Choisy is a must see in Mauritius. Located in the Northwest of the island, this beach has everything to please you. Protected from the wind and accessible to children, the beach of Mont Choisy enjoys a dream environment where it is good to rest. Here, the resorts have moved further, leaving the beach empty. Of endless beauty, the beach of Mont Choisy is one of the longest in Mauritius. Come and enjoy these long stretches of white sand and sunbathe in front of a sublime turquoise lagoon. Surrounded by casuarina trees, Mont Choisy beach is undoubtedly an excellent choice for a relaxing family day. A guaranteed escape!