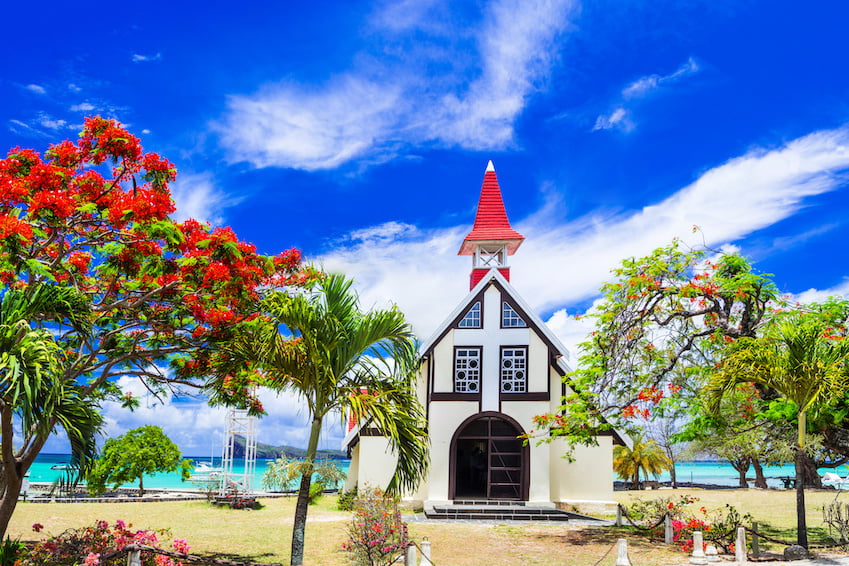 A romantic stroll by the coast
While it is true that many shipwrecks have occurred on these northern coasts of the island over the years, the place is absolutely charming, starting with its charming red-roofed church facing the bay. Come and immerse yourself in this postcard vista and share beautiful moments in front of the distant islet of Coin de Mire. You can both settle on the fine sandy beach while the fishermen quietly bring their boats in. The lagoon will be yours, flooded by the superb evening light that will revive the blue, green and red colours all around you.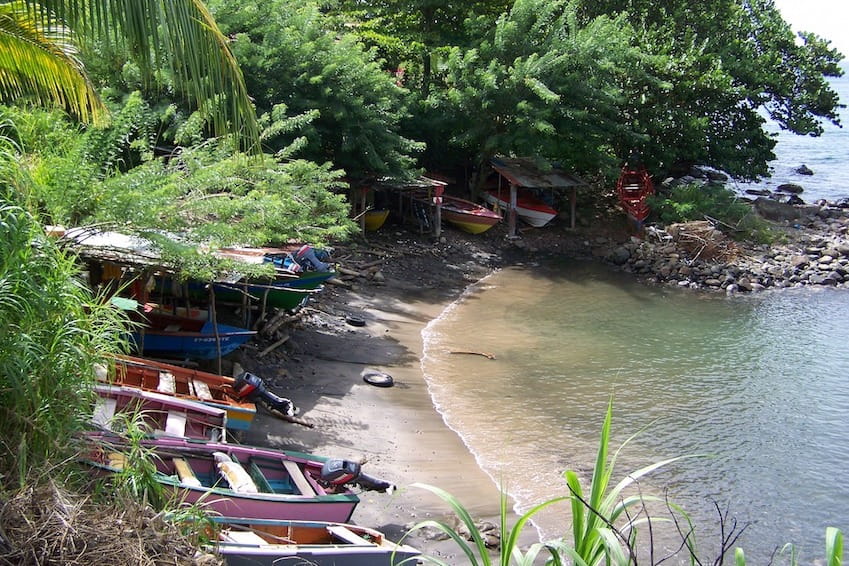 A little one-on-one time in Grand Bay
In Grand Bay, we invite you to spend a romantic evening at Happy Rajah, a place to taste some incredible Indian cuisine, thanks to the work of 12 Indian chefs in two restaurants. Although, if you are more interested in Italian cuisine, you can enjoy the warming atmosphere of Luigi's. At either of these locations, you will be able to enjoy quality time with your loved one around a delicious meal, just before heading to one of the superb fine sandy beaches.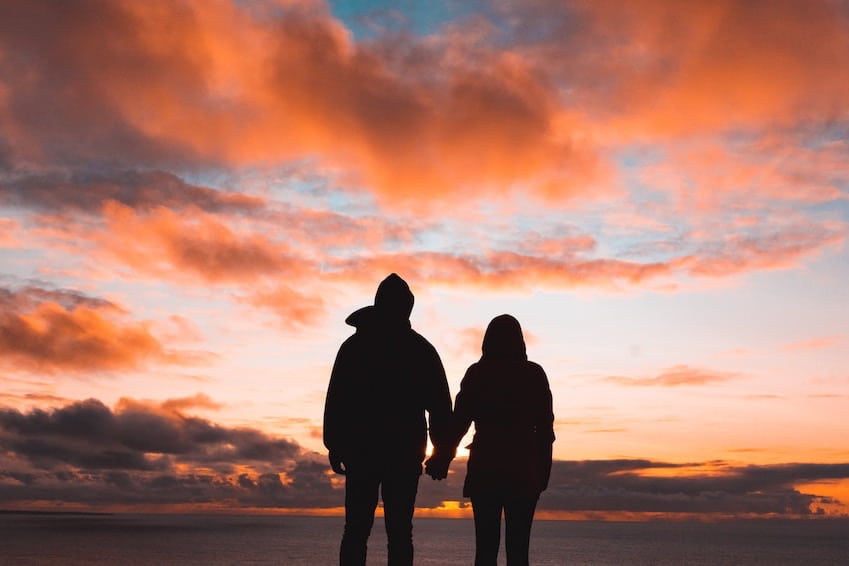 A romantic excursion on Ile aux Aigrettes
Take the road to the southeast of the island to visit Ile aux Aigrettes. This nature reserve is a perfect place to stay quietly in love with the spectacle of Mauritian nature. It is here that you have the best chance to observe the famous pink pigeon or the giant turtle of Aldabra. You will walk hand in hand on the marked paths that cross the dense ebony forests until you reach exceptional views of the ocean and the bay of Mahébourg.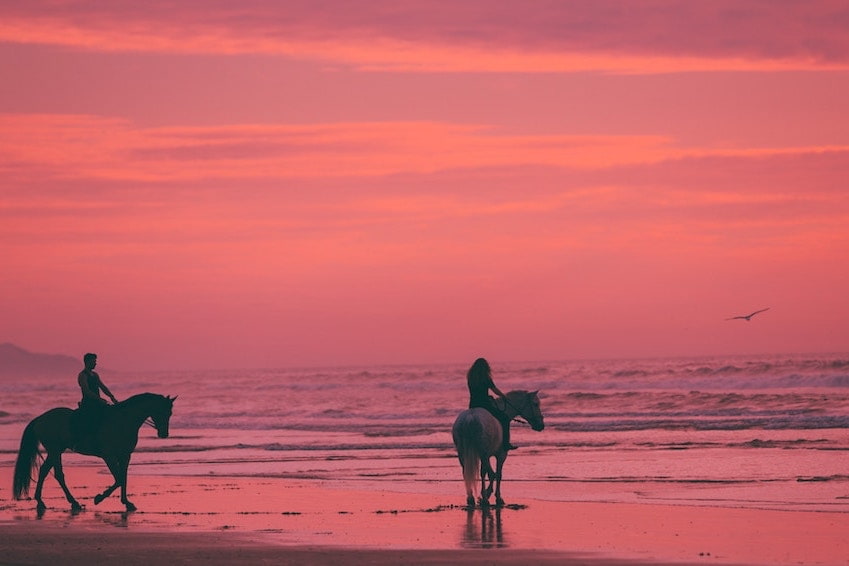 Horseback riding on the beaches of Riambel
Gallop together on a deserted beach in the south of Mauritius, before cooling your magnificent horses in the water, in the light of a superb sunset. The experience is quite amazing and allows you to share a peaceful moment in a sumptuous and wild setting. The team at the Riambel riding school are very welcoming and offer an excellent service for whenever you decide pickup the reigns.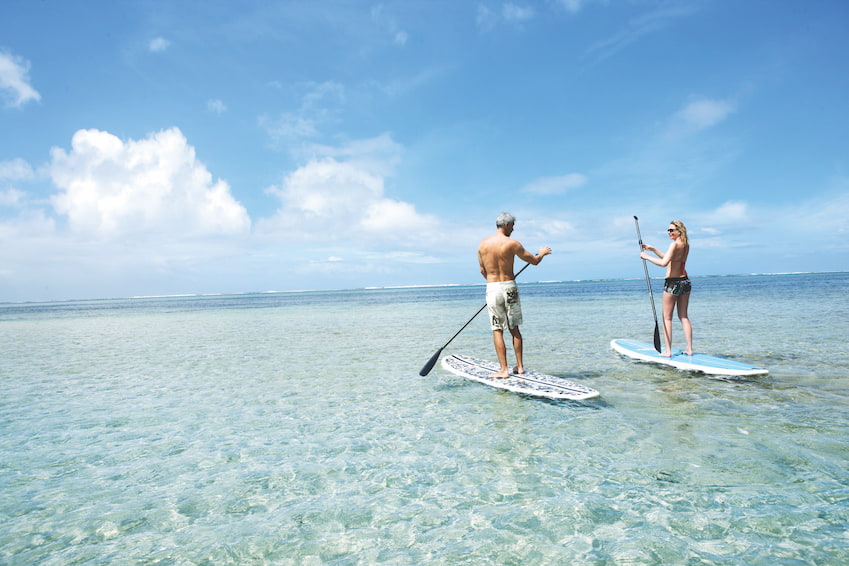 Tamarin Bay
In the peaceful village of Tamarin, on the Black Riverside west of Mauritius, you enter a land renowned among surfers. You can enjoy stand-up paddleboarding for the two of you. This activity, accessible to all, will allow you to spend a good time relaxing while sliding on the blue lagoon. You will have plenty of time to admire the sumptuous scenery around you to realize that you are in one of the most beautiful places in the world. When you're done paddling on Tamarin, why not go organize a little swim with the dolphins at first light? For example, Kissen's team, rich in experience, will take you to meet these adorable creatures so that you can live out your childhood dreams.
Have a nice holiday in Mauritius, lovers!