Close your eyes and imagine fine sandy beaches, palm trees, turquoise water and a charming fishing port. You are in
Grand Bay
, the most visited town in Mauritius and appreciated by tourists for its undeniable beauty and tranquility. We therefore have set off to discover this little corner of paradise to deliver you the secrets of Grand Bay, an ideal destination for an exceptional holiday with family or friends!
>>> Mauritius from A to Z: everything you need to know about the island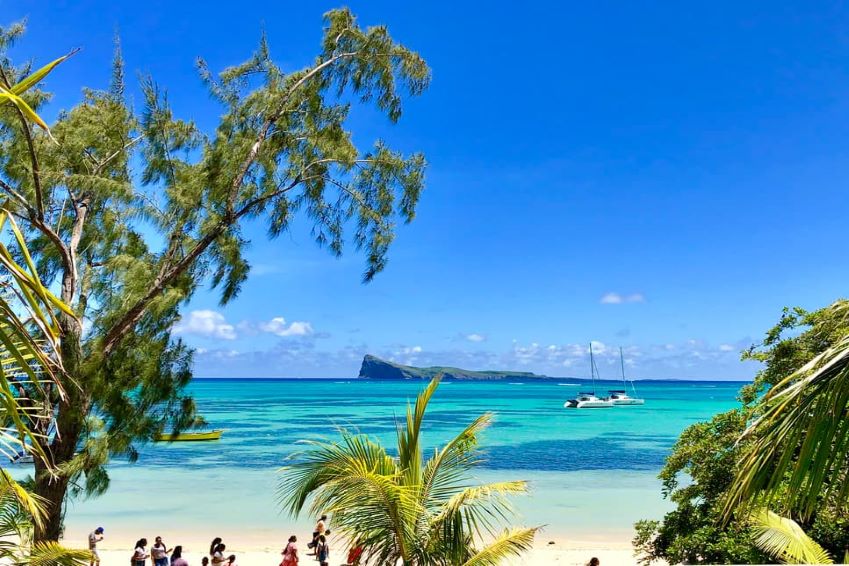 A site of great beauty
Grand Bay is the perfect destination for your vacation on the island, breathtaking scenery and many activities will be on offer. We particularly recommend that you fly out between May and November in order to benefit from ideal
weather conditions
and almost no precipitation. Grand Bay welcomes thousands of tourists every year, but has managed to preserve its authentic character and the beauty of its landscapes. If this seaside resort is so successful it is notably for its lagoons and its postcard-worthy beaches. Indeed, Grand Bay has some of the
most beautiful beaches
 of the island with crystal clear and warm waters and fine sand, perfect for your moments of relaxation under the sun. The beaches of this resort are also great places to watch beautiful sunsets. You will be able to discover the charming marina of this former fishing village which has kept all its authenticity and offers many sea excursions to the
northern islands of Mauritius
where you may be lucky enough to admire whales or dolphins. At the same time, Grand Bay has remarkable cultural sites including several religious buildings such as the Hindu temple of Tamil Surya Oudaya Sangam, but also the great mosque of Ronaq-Ul-Islam Sunnee which we recommend you to go and admire.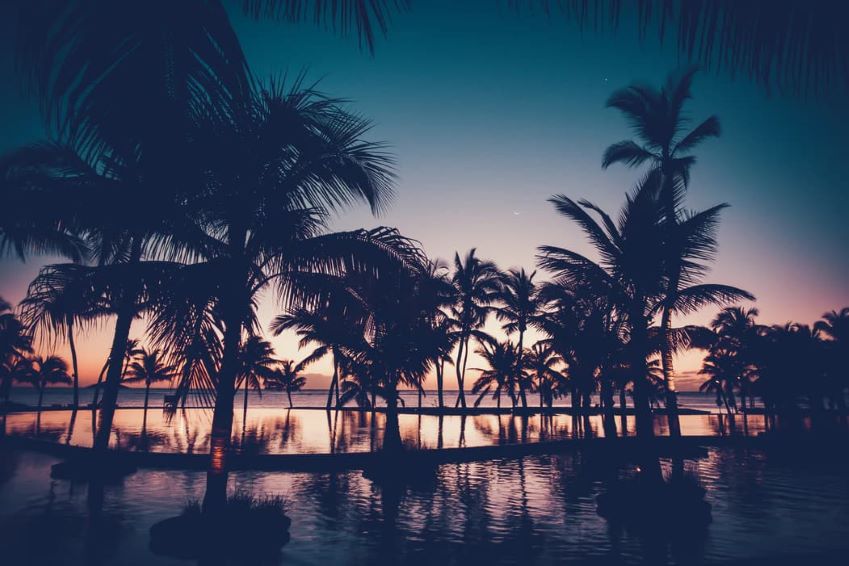 An attractive city
Visiting Grand Bay also means discovering a dynamic town that offers many services. If we are sure of one thing at Villanovo, it's that you won't get bored! The city offers many places to go shopping, the best known of which is Sunset Boulevard where you will find the most famous international brands. If you are more in search of handicraft souvenirs or local products, don't miss the small fishermen's markets that take place every afternoon on the central beach. Many restaurants will allow you to taste the
delicious Mauritian gastronomy
, but also Chinese or Indian cuisine which is very present on the island. Grand Bay is also one of the favorite destinations on the island for party lovers thanks to its lively nightlife with many bars and discos, among which Les Enfants Terribles and the Banana café are among the most famous. Finally, if you are a sports lover, you won't regret your choice for Grand Bay, as the resort offers a wide range of
sports activities
including scuba diving thanks to the turquoise waters and the diversity of the underwater fauna and flora. You will have understood it, Grand Baie is a destination of choice that will satisfy young and old alike!  
>>> 4 tips to prepare your trip to Mauritius