Nestled in the Mascarene Islands in the Indian Ocean,
Mauritius
is highly appreciated for its
heavenly beaches
, crystal clear sea and tropical climate. All these conditions together make it a real paradise for lovers of idleness and relaxation. However, outdoor enthusiasts will also be satisfied because Mauritius offers a wide range of activities combining thrills and discoveries. There is something for everyone! On land, at sea or in the air, you will certainly find the activity that will make you feel happy and spend an unforgettable holidays.
Venture into the turquoise waters of Mauritius
Try kitesurfing
In Mauritius, water sports are extremely popular with holidaymakers. From
scuba diving
to fishing, through the stand up paddle, there is something for everyone. One of the most popular activities in Mauritius is kitesurfing, which is a true religion for the island. Between the turquoise waters, the tropical climate and the many trade winds present almost all year round, all the conditions are there to attract kitesurfers and professionals. From beginner to advanced, this sport is accessible to everyone and there is no need to be an expert to practice it. Mauritius is one of the best destinations in the world to try kitesurfing.
Many popular spots are scattered all over the island. You will therefore necessarily find your happiness. One of the most famous spots is located off the beach of Morne, in
the southwest of Mauritius
. It is the ideal playground for experienced kitesurfers due to the presence of the famous reef waves. The
North of the island
is also very appreciated by professionals, especially at
Trou aux Biches
and Anse la Raie where the wind is constant and the lagoon rather calm. Nevertheless, some waves can reach two metres in height off the coast. If you are a beginner, choose the
east coast of Mauritius
because it is accessible to all levels. You will thus have the choice between many very interesting spots such as
Belle Mare
, which has a large area allowing beginners to get started, or
Poste Lafayette
, another spot renowned for its stable trade winds and beautiful waves. Whether you are an amateur or an expert, kitesurfing is a sport very accessible in Mauritius and it will make you experience some very emotional moments. So why not come and try your luck at the kitesurfing temple?
Going on a trip in a catamaran
If you prefer less extreme but just as intense activities, opt for a catamaran trip. An unusual excursion full of adventures and beautiful surprises where it is possible to combine several activities such as diving or snorkelling. A catamaran excursion is the ideal option to combine adrenaline and relaxation. Thus, you will simply have to let yourself be carried by the wind and absorbed by the vastness of the Indian Ocean. If you pay attention, you will even have the opportunity to see various marine species such as dolphins, rays or sea turtles. And for the lucky ones, whales sometimes come to the Mauritian azure waters to point their noses.
We strongly recommend that you sail to discover the northern islands where absolutely exceptional landscapes will await you. Between the lagoons with their crystal clear waters, the vast and abundant nature and the calm reigning in this area, the northern islands will certainly seduce you. A real postcard landscape! The latter are mainly wild because they are classified as natural reserves. One of the most famous is Coin de Mire, easily recognizable thanks to its imposing rock. Unfortunately, it is impossible to dock and visit it in order to protect its fauna and flora. However, this will not prevent you from observing this very wild island and the many rare bird species that have found refuge there. So don't forget your binoculars! Gabriel and Plate Islands are the only inhabited islands in the northern islands. It will therefore be possible for you to reach them and enjoy heavenly beaches. The perfect opportunity to rest and enjoy a picnic on the beach!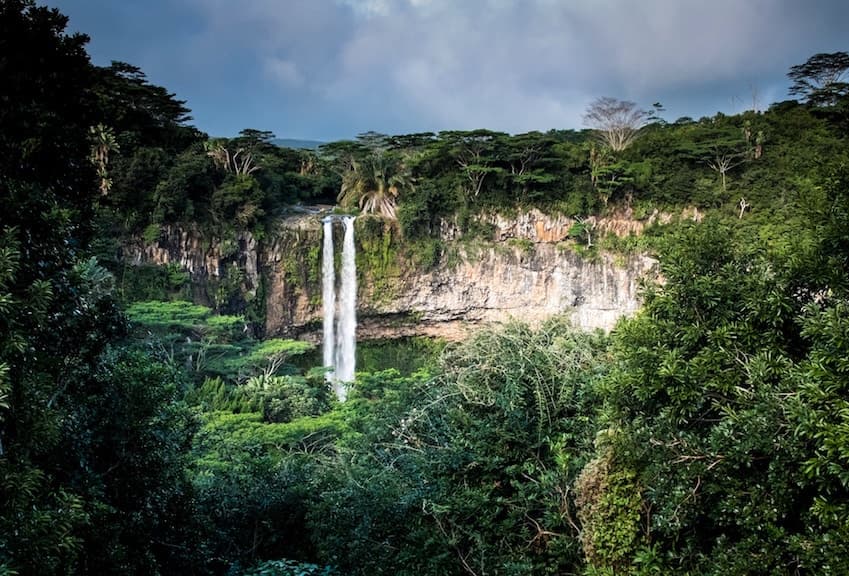 Exploring the mysterious lands of Mauritius
Go on an expedition to the Mauritian rainforest
What could be better than to venture into the heart of Mauritius to discover all its secrets? Set off on an adventure and try to reach the seven waterfalls of Tamarin. Falls that are part of the wonders of the island. Trying the expedition is the best way to get back into the immersion in the middle of a luxuriant and mysterious forest. Incredible landscapes await you there so keep your eyes open! Between mountains, rivers and waterfalls, Mauritius is full of hidden treasures. Nature lovers, especially those who love animals, will be able to enjoy themselves! The forest has a wide variety of exotic landscapes, from rare and unusual plants to animals that can only be observed in Mauritius.  A simply unforgettable adventure that will make you have stars in your eyes!
If you are a fan of adventures and thrills, try canyoning! An activity that is enjoying tremendous success and is developing more and more on the island, particularly at the emblematic Chamarel waterfall and the famous seven waterfalls. Climbing the Mauritian waterfalls will offer you an exceptional spectacle and will satisfy adventurers in search of adrenaline. An odyssey in the heart of the forest that is accessible to everyone, from beginners to the most experienced and from the youngest to the oldest. Whether you are with friends or
family
, come and discover the hidden gems of Mauritius!
Speed up in a buggy
For speed and adventure lovers, the buggy is an excellent way to discover the remote corners of Mauritius. At the controls of this powerful machine, you will be able to discover
wild sites and unique landscapes
. Accompanied by a guide, it is even possible to ride a buggy off-piste for more intense sensations and adventures. This way, you can venture deeper into this beautiful island. You will discover atypical and exceptional landscapes by crossing multiple sites such as the dense Mauritian forest, sugar cane fields, hills or rivers. A real joy for the eyes! We also recommend that you discover, on board your buggy, the Vallée des Couleurs Natural Park, a real jewel of Mauritius. Located in the very south of the island, this park shelters an impressive diversity of animal species such as the Pink Pigeon or the Green Cateau, but also an abundant vegetation and very rare plants. You can also discover the 23-coloured Earth, a world-famous and very captivating volcanic site. So let yourself be enchanted by the beauties of Mauritian nature!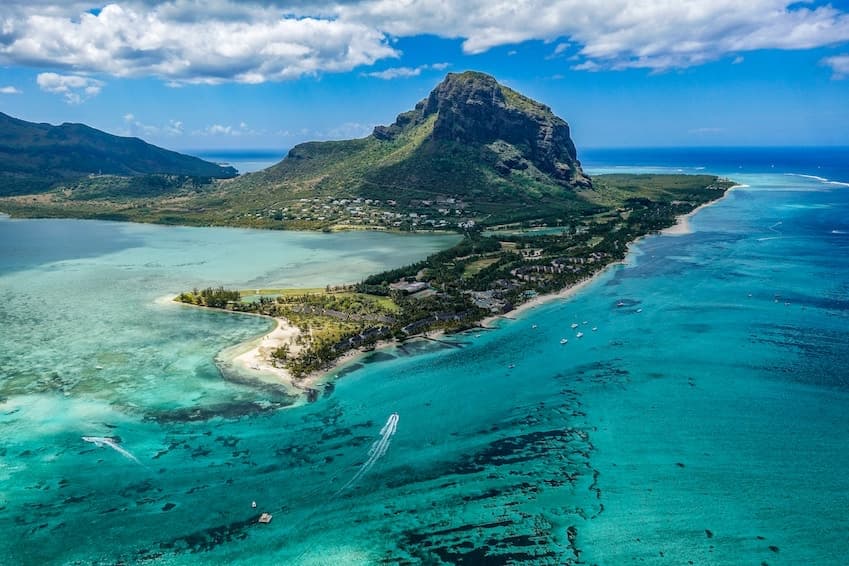 Discover Mauritius by air
A seaplane flight getaway
Come experience a takeoff and landing in the water and opt for a seaplane flight. This is the ideal activity to observe the majestic Mauritius in all its grandeur. On board the aircraft, you will be able to observe the vastness of the island and marvel at the incredible views worthy of a postcard. Fly and venture above the turquoise coloured lagoons, heavenly beaches, expansive sugar cane fields, the immense Mauritian rainforest and the various villages and hotels. Not to mention the famous mountain of Morne, listed as a UNESCO World Heritage Site, which cannot be missed due to its important reliefs or Coin de Mire, the famous tip of Mauritius. From above, it is even possible to see skates and sea turtles. A seaplane flight that is the ideal opportunity to experience an adventure as spectacular as it is enriching. So if you want to discover the "Pearl of the Indian Ocean" in all its splendour, take off and let yourself be dazzled by the many coral islands that make up Mauritius! And above all, don't forget your camera and fill up with images!
Take some height by parasailing
Parasailing is also a very good way to discover this Mauritian jewel. You will then be firmly attached by a harness to a parachute and towed behind a boat for about fifteen minutes. You will fly like a bird in the air and can enjoy the feeling of well-being and freedom that this extreme sport provides. From above, a breathtaking view of Mauritian beaches of fine sand and lagoons with azure colours awaits you. For the more adventurous, choose to be immersed underwater for a refreshing break before being sent back into the air again. A very original activity to do alone or with others in order to discover the charms of Mauritius while experiencing thrills. It is possible to practice parasailing in many parts of the island, including Belle Mare,
Grand baie
and Île aux Cerfs. An adventure and landscapes that will leave you speechless! Fill your head with memories and leave with images full of them.