Situated in the North-West, Port-Louis is the capital of Mauritius. It is the most populated city in Mauritius with about 200,000 inhabitants. The island has a long colonial past, it was the French who named the city Port-Louis in 1736. Today it is inhabited by the descendants of migrants mixing different cultures and religions. This plurality of cultures is reflected in the architecture of the buildings and in the festivals celebrated every year. The city has grown considerably and you will see that its colourful streets are full of museums, restaurants, shops and historic buildings.
 
If you have decided to head to Mauritius for your holiday, why not stay in Port Louis. It is ideally located about 30 minutes from Grand Bay. To help you in your decision here are some of the places you should definitely visit.
 
>>> Discover luxury villas in Mauritius
What to see in Port Louis?
The Aapravasi Ghat
 
The Aapravasi Ghat is a UNESCO World Heritage Site. Built at the end of the 19th century, its name means "place of arrival of immigrants" in the Indian language. This building was the crossing point for hired labourers. The island was an immigration hub due to its geographical location. As a place of memory, it is possible to visit the remains of this site.
 
The Jummah Masjid
 
Located near Chinatown, Jummah Masjid is a mosque built in the 1850s. Recognisable by its white façade on which the sun reflects, it is a perfect example of the mix of cultures. Its architecture is represented by Creole, Islamic and Indian styles. You can enter the mosque and admire the sumptuous decorations that adorn the interior.
 
The Citadel
 
The English had prepared for any invasion of the island by building 4 military forts on the island: Fort Adelaide, Fort George, Fort William and Fort Victoria.
 
Today Adelaide Fort, commonly known as the Citadel, is the last building still standing. Perched on top of the Little Mountain, it enjoys an exceptional view of the sea and the city. You can visit the fort and walk along the ramparts. After your visit it is possible to relax in the surrounding area. The area is very popular for picnicking while enjoying the scenery.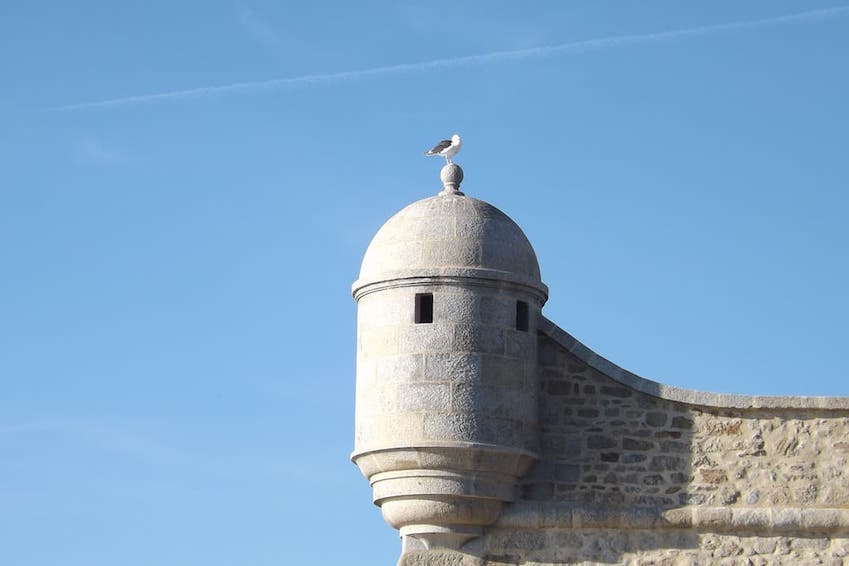 The Blue Penny Museum
 
If you want to learn more about the island's history and culture, the Blue Penny Museum is the place for you. This art and history museum, opened in 2001, will take you back in time. It is divided into several exhibition rooms, including one on the island's colonial past and one on the history of Port Louis in the 18th and 19th centuries. The museum has an impressive collection of stamps, coins and statues.
 
Sir Seewoosagur Ramgoolam Botanical Garden
 
This garden is better known as the Pamplemousse Garden. Created in the 18th century, this 37-hectare park is dedicated to preservation, education, culture and history. This corner of greenery attracts thousands of visitors every year. You will find dozens of plant species such as palm trees. The park has several ponds including a lotus pond and one with water lilies. While walking around, you will certainly come across animals in the wild but also turtles in an enclosure. It is also possible to visit the Maison Mon Plaisir, which was once the home of the creator of this garden, Pierre Poivre.
 
The Champ de Mars
 
Horse racing is part of the culture of Mauritius. Some of them take place at the Champ de Mars racecourse in Port-Louis. Founded in 1312, it is the second oldest racecourse in the world.
 
The Central Market
 
As you walk through the alleys of this market, which is one of the oldest on the island, you will be captivated by the colours and scents. You will find fresh fruit and vegetables, spices and herbs. But also typical snacks of the island, mixing different cultures. This place is suitable for everyone, you are bound to find something to your taste. You will also have the opportunity to buy your souvenirs here.
 
>>> Discover luxury villas in the North of Mauritius